MEET OUR EXECUTIVE TEAM
100 Years Of Combined Experience
We'd Be Proud To Handle Your Business!
J. Stout Auctions is a company made up of people who want your business to succeed. We want this to be your best year ever, and we would be honored to be a part of your supply chain. We'd love to meet you. If you're in the neighborhood, please stop by and say hello.
Jake Stout – Co-Founder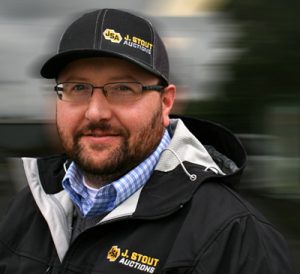 Jake has nearly 20 years experience making sure companies have the right heavy equipment. Rentals, sales and of course, auctions. During that time he's built a network of professionals who share his passion. J. Stout Auctions is the culmination of that work and experience.
Jake Stout's philosophy:
"I say what I do and do what I say when working with a customer. I value your voice as a customer above anything else and have built J. Stout Auctions around this principle."
---
Ron Schultz – Co-Founder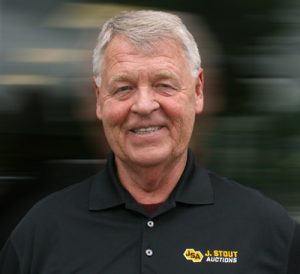 Ron brings over 40 years industry experience to J. Stout Auctions. As former owner of Oregon Truck Center, Ron knows the heavy equipment industry like no one else. Along the way he has worked with every brand and has dedicated his career to building lasting customer relationships.
Ron Schultz's philosophy:
"The most important part of my work has always been fostering a relationship with my customers. This is a theme you'll see among our staff and embedded in our company culture. We are all relationship driven and we will work hard to earn your trust and take care to make sure every aspect of your transaction is just right."
---
Neil Gardner – General Manager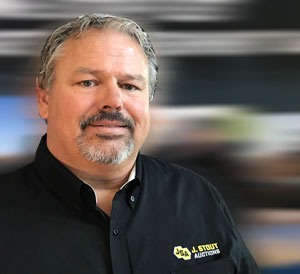 Neil has over 30 years in the logging, heavy equipment and trucking industry. His auction, fleet and heavy equipment experience positions Neil perfectly to serve as General Manager. As such, Neil oversees the broader auction and retail sales environments, facilities and security. Neil has been working with government agencies such as Multnomah County, the cities of Portland, Vancouver and Beaverton in Oregon as well as Humbolt, Mendocino, and Nevada Counties in California for the last 15 years of his career.
Neil Gardner's philosophy:
"It's my belief that honor and integrity is paramount when working with potential clients and customers. This continued practice has positively impacted my career growth and success."
---
Ned Burleigh – Operations Manager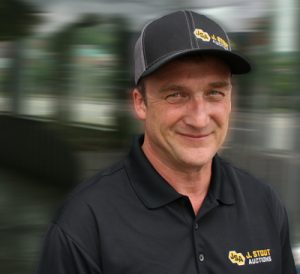 Ned has been key in making sure things run smoothly at J. Stout Auctions. His considerable experience with heavy equipment and auction yards specifically have been invaluable to maintaining customer satisfaction. Ned manages our inventory and staff with the confidence of a seasoned pro, and we're lucky to have him here in Portland.
Ned Burleigh's philosophy:
"I approach every customer challenge with the notion that I CAN help you. So far, this has never failed. My goal as an Operations Manager is not just to help you with the logistics of your sale or purchase, but to establish a rapport and relationship with you as a customer."
---
We're all long-time residents of Portland, invested in cultivating lasting relationships with the heavy equipment community in which we live and work. We encourage you to come by, shake our hands and gain the confidence of knowing you are working with reputable professionals.
UPCOMING AUCTIONS
Government Surplus Auctions
Vehicles, Electronics & More
Heavy Equipment & Commercial Truck Auction
Various Manufacturers
Auction Event:
Wed, March 4th | 8:30 AM PST
LOCATION: Washougal, WA