The Best Heavy Equipment Auction House In Spokane, WA Is J. Stout Auctions!


From computers and office equipment to vehicles of all types, you can pick up some amazing deals at Government Surplus Auctions on both commercial and consumer goods. Browse our selection today. Click here to discover what's available now!

Do you need a piece of equipment right away and can't wait for the next auction? We always have a great selection of heavy equipment, trucks, consumer vehicles, and other items on hand ready for purchase today. Check out our inventory online now - Click Here!
NEED FINANCING?
We Have Solutions To Help With Your Next Equipment Acquisition.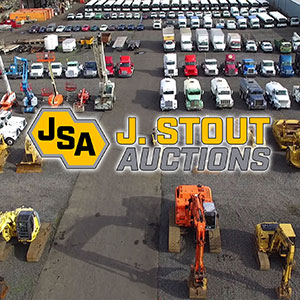 Monty Moore
Regional Sales Manager
We'd Love To Hear From You!
Our Spokane, WA Location
8018 W Sunset Hwy
Spokane, WA 99224
(509) 703-6568
Business Hours: 8am-5pm Mon-Fri
We encourage you to come by and visit us. We're confident you'll discover the quality of our operations has set the bar higher in the Inland Empire region and throughout the industry.
Heavy Equipment Auctions
We feature regular live and online auctions for all varieties of heavy equipment in any industry, from standard construction to mining and forestry.
Vehicle Auctions
Register and participate in our auctions for all manner of vehicles, including work trucks, semi trucks, buses, and passenger cars.
Government Surplus Auctions
These are a staple of our live and online events. There are always great deals to be had on vehicles, computers, computer parts, electronics, etc.
Specialty Auctions
These can contain a range of items, e.g. store fixtures, restaurant fixtures, inventory, etc.