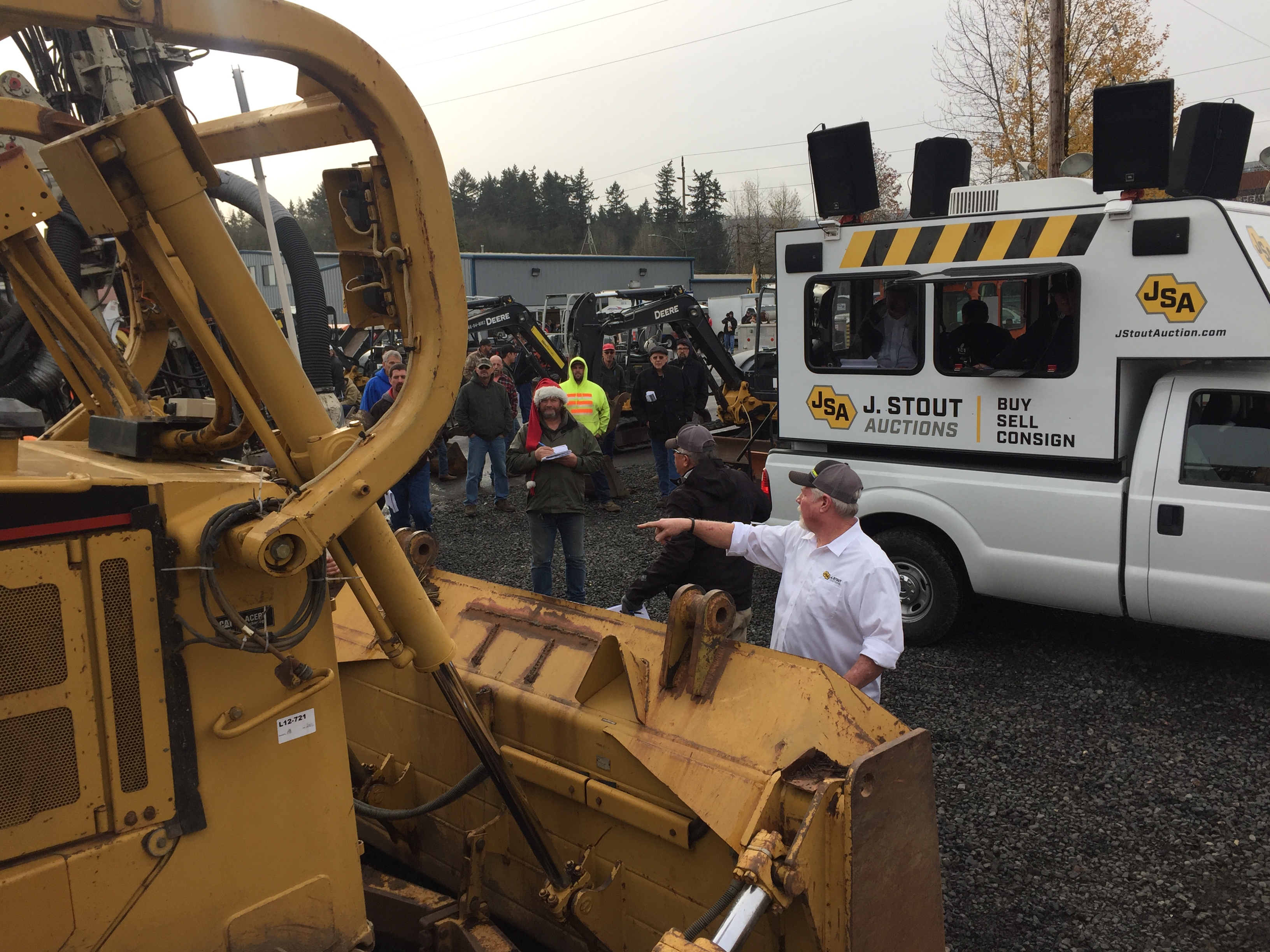 At its last auction of 2018, J. Stout Auctions gave bidders 20 excavators, 10 dozers, eight cranes and more packed into one yard.
All 600 pieces of new and used heavy equipment, commercial trucks and government fleet vehicles sold Dec. 12, 2018, for local, national and worldwide use.
More than 1,000 people from 36 states came to the site in person or participated online. Bidders across the world also took part, registering to bid from nine different countries including Ireland, Australia and Haiti.
The auction was held in Portland, Ore., at 9635 N. Columbia Blvd., where J. Stout Auctions got its start, holding four live public auctions per year. The Oregon-based company also will be hosting its next quarterly auction at that location on March 13.
Coming this year, J. Stout Auctions will make big changes to the company to bring more convenience for bidders. Be the first to know JSA's next move by following us on Facebook, Instagram or LinkedIn. You can also find more information about the company or about consigning by heading to: jstoutauction.com or call (888) 230-8840.
Story featured on Construction Equipment Guide: https://www.constructionequipmentguide.com/j-stout-closes-out-2018-auction-season-on-high-bid/43420